Home
7 things to do for free in Córdoba during your Erasmus
It's time to get to know the city and to meet the place that will be your home for the next few months during your Erasmus experience. Córdoba is a city perfect for students because it is not a very large or small city (it has the perfect size). Besides, the cost of living is really affordable, as you can discover in our post How much would I spend living as an Erasmus in Córdoba. But sometimes it is not enough for us that it is a cheap city, we love doing things for free and Córdoba offers a lot of things to do without the need of spending a single euro 🙂
1. To walk around one of the biggest historic centres of Europe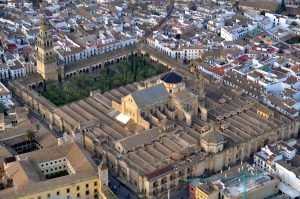 Walking is always for free in any city, that is a fact, but  you will be able to walk around one of the biggest historic centers of Europe in very few cities. Walking around the streets of Córdoba is like wandering around an open-air museum and we are not the only ones who say that, UNESCO rated it as World Heritage in 1984 🙂
2. Eating (yes, yes, you have read properly: You can eat for free)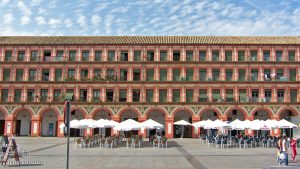 In Córdoba it is always the perfect time to invade the terraces of all the bars since noontime, and if you go to the right places you can spend the whole weekend eating for free 🙂 To get started, on Friday you should go to La Casa de Muñecas, in Plaza de la Corredera, a bar where you can find typical Spanish dishes with a personal touch that makes everything taste delicious. On Saturdays there is always some bar which organizes a perol, and on Sundays they usually serve a typical dish from Córdoba in La Barbería, for which you don't have to pay anything, you pay only for the drinks.
3. Visiting the Mosque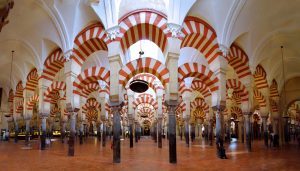 As we are pretty sure that you are going to visit it more than once during your Erasmus in Córdoba, it is good for you to know that there are certain hours of the day in which you can visit it for free. Friends, relatives, partners… Everyone coming to visit you will want to visit the Mosque. Now, to visit it for free you will have to wake up early. From Monday to Saturday early birds don't pay anything from 08.30 to 09:30 am.
4. Swimming in a unique natural setting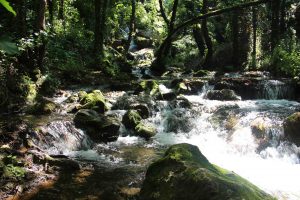 There is nothing like a nice walk around the mountain, full of nature, history and ecological richness. All this natural site is known as Arroyo Bejarano and there you can find the Baños de Popea, which is one of the most popular hiking routes in Córdoba. If you want to learn more about this place you can discover more about its history and location here.
5. Sport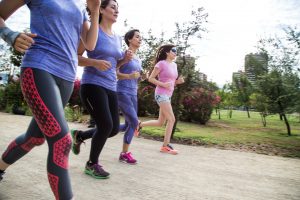 In the parks of Córdoba you can find areas with small spaces devoted to sport, with machines to exercise. If you want to make the most of your Erasmus in Córdoba and to feel like a local, you only have to spend one afternoon at Cruz Conde's Park, also known as "Parque del Colacao" (although we don't know why). Running around 30 minutes and practice around 20 minutes of exercise in the areas devoted for it is a good way of being fit without spending any money and of meeting the locals of Córdoba.
6. To enjoy one of the most amazing views of Córdoba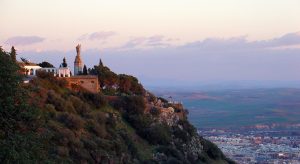 You can enjoy these views in The Hermits. It is for sure that during your Erasmus year you are going to visit it more than once and twice, because it is worth it. To get there, you have to spend 40-50 minutes going up one of the hills that surround Córdoba until you reach a group of 13 hermits with a balcony that has one of the most amazing panoramic views of Córdoba. Seeing the sunset there is priceless.
7. Going to the cinema at the Jewish Quarter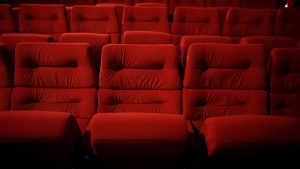 The Filmoteca of Andalucía is a space of the "Delegación de Cultura de la Junta de Andalucía". It has 4 venues located in the autonomous region, in Sevilla, Granada and Almería, and the main venue is the one in Córdoba, located at Calle Medina y Corella, 5. The scheduling normally includes old films, independent productions, short movies and even film screenings of local artists, which you can watch for free or for a symbolic price. If you're interested, you can check the schedule here, and don't let people say that Erasmus students only go out to parties!
Can you think about any other plan? Tell us! And don't forget to check The 7 essentials of Córdoba in order to discover the most charming spots of Córdoba.
Related Articles
Search

Categories

Recent Posts

Location

Calle Vázquez Aroca, nº 14, bajo,
14005 CÓRDOBA

---

Contact Details