Home
Apps that will make easier your Erasmus experience in Córdoba
Don't get afraid, this doesn't mean that Córdoba is a very complicated city where we depend on technology for daily tasks, but if we can make our Erasmus in Córdoba easier by means of technology, why not to take advantage of it? Moving around the city, ordering food online, cooking… any convenience is paltry, you are in Erasmus and we are going to make it simple for you so that you don't waste your time 🙂
Wul4Bus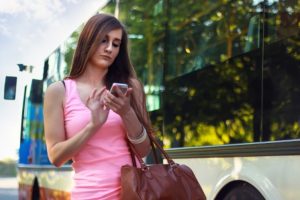 It will be very useful for you throughout your stay in Córdoba, since although it is true that it is a city very convenient to go everywhere by bike, having the schedules and timetables of buses handy can't do any harm, in case one day it's raining or you need to go to any place which is too far. It is available for both iPhone and Android and counts with a geo-location system that tells you which bus stops and lines are closer to you. Once you press on the bus stop that fits you better, the app will tell you how long you will have to wait for the next bus to arrive.
Córdoba City Experience
By means of this app you will be able to book a table in a restaurant or turistic and cultural activities, as well as to see special offers, activities or routes in which you can participate. It also allows you to buy trips or tickets for shows from home and to enjoy audio guides while you walk around Córdoba. Moreover, to keep taking advantage of your Erasmus, you can see which events are happening near you and how to get there. Another app similar to this one is  Guía de Córdoba (España). If you are still not satisfied, you can check 7 things to do for free in Córdoba during your Erasmus and The 7 essentials of Córdoba to discover some more plans and interesting places to visit in Córdoba.
Blablacar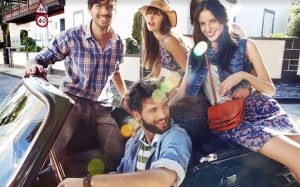 This app is useful both if you are an Erasmus student in Córdoba or if you are just a visitor, if you are from Córdoba or from any other part of Spain. In fact, this is one of the websites and apps more popular among Spanish students. This website allows you to travel in an economic way. Its users publish their travels and insert the seats of their cars that are available, so that you can share expenses and company. You only have to sign up in the website as a new user and look for the journey you want to make and the day, then the users that are going to make that journey and the price that you would have to pay will appear in that same page. Select the one that fits you better and get in contact with the driver in order to book your seat in his/her car. If you don't rely on people too easily, you can always see the comments of other users and the driver's rating.
"Recetas de cocina gratis"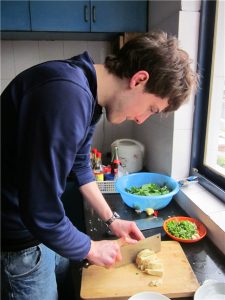 Since we know how hard it is to be an Erasmus student, we recommend you to try to bring out your artistic side in the kitchen with the help of this app. There are more than 35.000 available recipes, that you can filter according to what you would like to cook or to the degree of difficulty (from beginner to advanced). You can also find gluten free recipes, lactose free recipes, recipes for vegans and vegetarians, seasonal recipes or for special dates such as Christmas, recipes with different degrees of piquancy and different types of dishes (appetizers, main dishes, desserts…).
Just Eat
This app is essential for any international, or not so international, student. It involves the salvation of your meals or dinners with other Erasmus students,  you will no longer have to look in many different websites the food that every person wants to order, kebab for one, burguer for another, salad for the one trying to eat healthy… Download Just Eat app, add your location and a list with all the restaurants near you with food delivery service will appear. In this same app you can see the menus of the different restaurants, and you can even place an order and configure at what time you want the food to be delivered.
Now that you have all the necessary technology to survive your Erasmus in Córdoba, the only thing that you need is to make tons of plans in order to be able to use these apps, enjoy! 🙂
Related Articles