Home
Renting a room before starting your Erasmus in Córdoba
Nowadays, there are many different ways to find accommodation during your Erasmus in Córdoba. Thanks to the social networks and accommodation webs, it's very likely to find roomates before leaving your country and more than 20 rooms to rent. However, the usual thing is to ask yourself: should I wait until arriving to rent a room or should I do it online?
Accommodation during the first days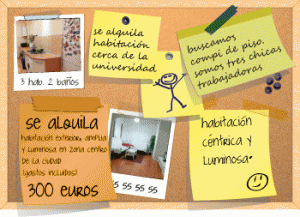 Córdoba is full of hostals and hotels that will very well work for you during your first days as an Erasmus student, but when it comes to your economy, they won't turn out as the best options. You'll have to pay each day you spend there and if you find a flat in the middle of the month, you'll have to pay not only the whole month, but also your stay during the first weeks.
Not finding the room you're looking for
Most of the Erasmus students who come to Córdoba book their room in advance and much earlier each time. This means they're worried about getting exactly what they are looking for: a room near their faculty, near the partying area, etc. If you are planning to arrive to Córdoba and look for a room once you're there, you'd probably have to low your expectations because you'll have less options to choose from.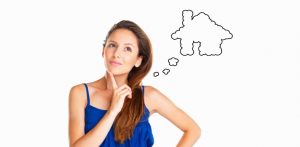 Stress during the first days 
Stress will be something almost unavoidable during the first days, as it's the usual thing when arriving to a foreign country with a different culture and without exactly knowing where you'll be living and with who. Having certainty about where you will live and meeting some roommates via Facebook will, for sure, low all the stress due to these changes.
The online booking of your room in Córdoba will give you the safety of knowing that you'll have a place to stay once you arrive. The only thing that may not like you could be not be able to see the room by yourself. However, thanks to the web you can see exactly what the room or the entire flat is like and thanks to the Erasmus groups on Facebook, you'll be able to ask the previous tenants their experience with the flat and the city or even see the comments of other clients.
To make a booking with Interasmundo, you only must see the available rooms, choose the area of Córdoba that best suits you and make a reservation on our web via Paypal or bank transfer as a deposit of the room. And that's it! The room will be yours. That way, when you arrive in Córdoba you'll directly focus on enjoying your Erasmus experience.
If, after reading this post, you still prefer renting a room once you are in Córdoba, don't hesitate to contact us , we'll be very happy to show you the room that best meets your needs and feels like your home 🙂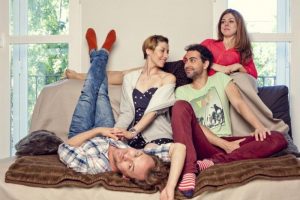 Related Articles
Search

Categories

Recent Posts

Location

Calle Vázquez Aroca, nº 14, bajo,
14005 CÓRDOBA

---

Contact Details